The Brixly Workspace is purchased per-domain, with the ability to host mail under a single domain. However, you can add additional 'alias' addresses to the account.
An example of this may be that you have 'brixly.uk' as the main domain of the service, however, you also want to have emails from a secondary domain, such as 'brixly.co.uk' or 'brixly.com'.
Please note, any alias domains added will also have access to emails from the main domain, so this is not to be used as a 'resold' service, or for hosting multiple clients. Each individual client would require their own package.
To add a new Domain Alias Brixly Workspace / Email Hosting service, you can do so via our client area (https://client.brixly.uk).
From here, click on 'Services -> My Services' and select the appropriate service.

Once you have selected the service, you will see a screen similar to the following...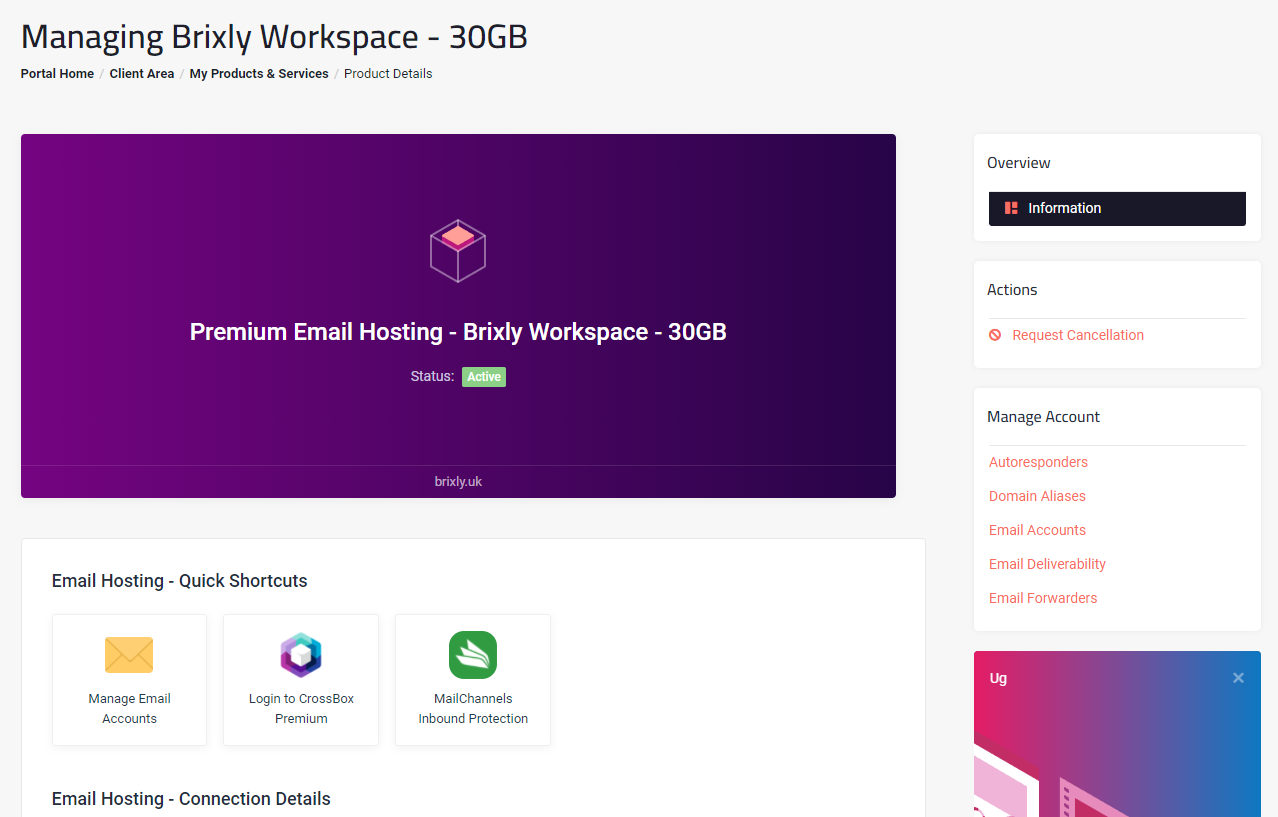 To add a new Domain Alias, scroll down and click 'Domain Aliases'...



Click 'Create Domain Alias' from here and follow the steps provided.

At this point, we would recommend setting up an 'Email Forwarder' for your new alias domain so that you can forward any incoming mail to the 'Domain Alias' to the relevant mailbox under the primary domain.

To do this, click 'Email Forwarders' on the screen above, and follow the steps provided.